Forex Brokers
FxCash caters to FX clients worldwide and is an introducing company to 50 reliable brokerage firms. Below, you can view independent Forex broker rating based on over 25000 traders' opinions worldwide.
Yes
0.72 pips
AvaFX offers you a unique opportunity to use AvaTrader, a powerful trading platform, to trade on global financial markets in real time. The platform is so easy-to-use that anyone, even a complete novice, can manage it skillfully.


Features
• $100 minimum deposit
• Account currency: USD, EUR
• Fixed spread
• Leverage up to 1:400
• 0.01 minimum position size
• Analysis
• Monthly cash credits

Yes
20% of spread
eToro offers currencies, commodities and indexes online trading and investment which is easy, transparent and fun. The company's main focus is providing its clients with a top-tier service and enabling them to profit on financial markets worldwide via internet, whether from home or on the go.


Features
• $100 minimum deposit
• USD accounts
• Floating spread
• Leverage up to 1:400
• Market analysis
• Monthly cash credits

No
Up to 0.42 pips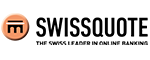 Please enter a correct account that you want to open :
This banks offers the best trading conditions, great choice of trading instruments and financial services. It boasts of an impeccable reputation, top-tier reliability and the highest quality possible.


Features
• Minimum deposit: $1000
• Account currencies: all major currencies
• Floating spread
• Leverage: 1:100
• Minimum position size: 0.01
• Instant or Market Execution (you choose), STP Execution
• Interbank liquidity, no limitations on trading
• Top-tier market analysis, SQORE
• Monthly cash credits

Yes
0.8 pips
FXOpen operates since 2005 and is now a perfect example of a successful and expanding broker. Their clients can enjoy easy and transparent trading, most competitive spreads on the market and high liquidity, as well as high tech products, such as ECN MT4 or PAMM accounts. FXOpen also features a multi-level affiliate program.


Features
• $1 minimum deposit
• USD accounts
• Floating or fixed spread
• 1:1 to 1:500 leverage
• 0.1 minimum position size
• ECN liquidity
• Scalping: allowed
• Analysis
• Funds credited once in 24 hours

No
Defined
ActivTrades is an independent broker specializing at CFD (contracts for difference) trading and Forex investments.
Headquartered in London, UK, ActivTrades is fully regulated by FCA (Financial Conduct Authority), as well as licensed by all largest EU commissions regulating financial services. Besides, ActivTrades is a member of Financial Services Compensation Scheme (FSCS).



Features
• Minimum deposit: 100 EUR, USD, CHF, GBP
• Floating spread
• Leverage: 1:1 to 1:400
• Minimum position size: 0.01
• Market Execution / STP liquidity
• No Dealing Desk / Scalping allowed
• Analysis
• Monthly cash credits